Register with ALERT MARIN and NIXLE Marin County to receive EMERGENCY ALERTS on your phones
EMERGENCY PREP LINKS
Getting Ready for Disaster
Visit Ready.gov to plan ahead for disasters from fire to earthquake to flooding, and more.
FIRESafe MARIN is dedicated to reducing wildfire hazards and improving fire-safety awareness in Marin County.
Make a Defensible Space around your home to improve your home's chance of surviving a wildfire.
Read and understand information on WILDFIRE EVACUATION at FIRESafe MARIN!
Living in Quake Country - "Sunset Magazine's" guide for earthquake preparedness.
Visit Ready.gov for strategies Financial Preparedness strategies.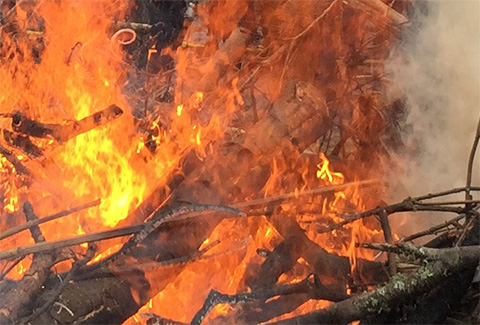 Emergency Kit
Each family member should have a Grab & Go Bag packed and ready to go. Your Evacuation Backpack contains those things you want to take with you to help keep you and your family safe during an evacuation. Get an Evacuation Checklist at FIRESafe MARIN (PDF).
An extended Grab & Go list and planning can be found at FIRESafe MARIN.
See the American Red Cross website to purchase Emergency Preparedness Supplies.
Mobile APPs to download
Download wildfire Mobile Apps for Emergencies.
Red Cross has more free Apps to download to your mobile phone.
In the event of a disaster you may be on your own for 5-7 days. READYmarin provides information and training to keep you and your family safe, warm, and fed in the event of a disaster.
Printable check lists, tips & APPs for emergency prep
Preparing Your Family for an Emergency (PDF)
Family Communications Plan (PDF)
Tips for Preparing Children (PDF)
Tips for the Elderly (PDF)
Tips for the Physically Challenged (PDF)
Tips for Pet Owners (PDF)
Emergency Preparedness Calendar Checklist (PDF)

Education
CPR
CPR Tips to increase patient survivability - ParamedicTV (video)
Pocket CPR Guides - Printable, iPhone & Android Apps
First Aid
Mayo Clinic Medical First Aid Information
American Red Cross Travel First Aid Kit
C.E.R.T.
Marin County Community Emergency Response Training (C.E.R.T.) Information & Training